Learn about project stewarded posts, how to make them and how they can be used.
What is Project Stewardship?
Project stewarded posts are posts where the creator has granted a tagged project a license to use the post data. This is done by requiring consent from both user and project using project stewardship logic.
Project Stewardship Logic
For a post to be stewarded by a project, its' creator must be a project member at the time of post creation AND the project must be tagged in the post.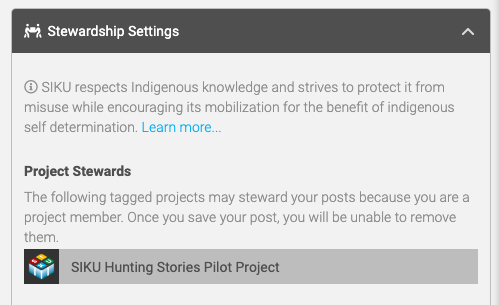 Abilities of Projects Stewards
Project stewarded posts give project administrators the following abilities from the project post manager. Not all abilities are available to every project.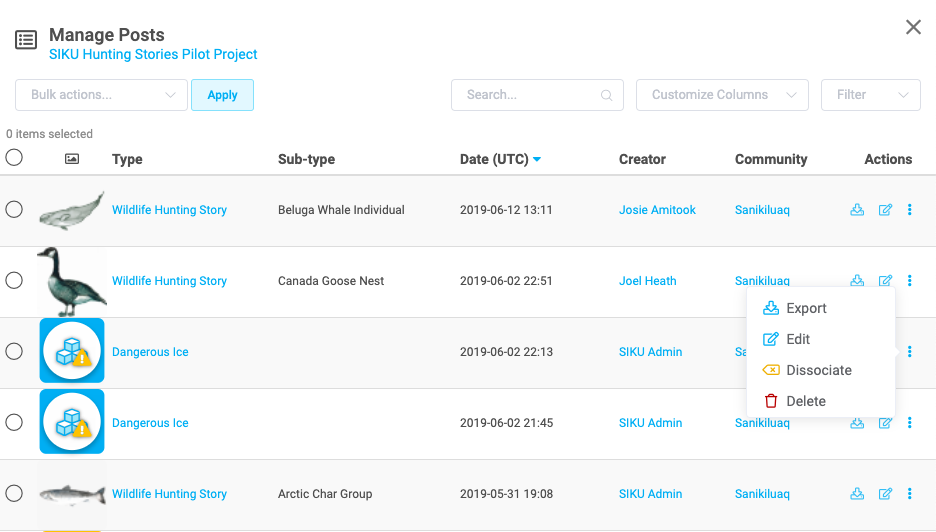 Export
Export stewarded posts to a JSON file.
Disassociate
Remove your projects tag from a stewarded post.
Restore
Recover stewarded posts that were previously deleted.
Edit Post Data
Edit stewarded post data fields
Ownership & Sharing
Edit the Ownership & Sharing fields for stewarded posts
Create:
Create stewarded posts on behalf of project members.
Delete Post
Delete stewarded posts
This post is also available for: Mobile